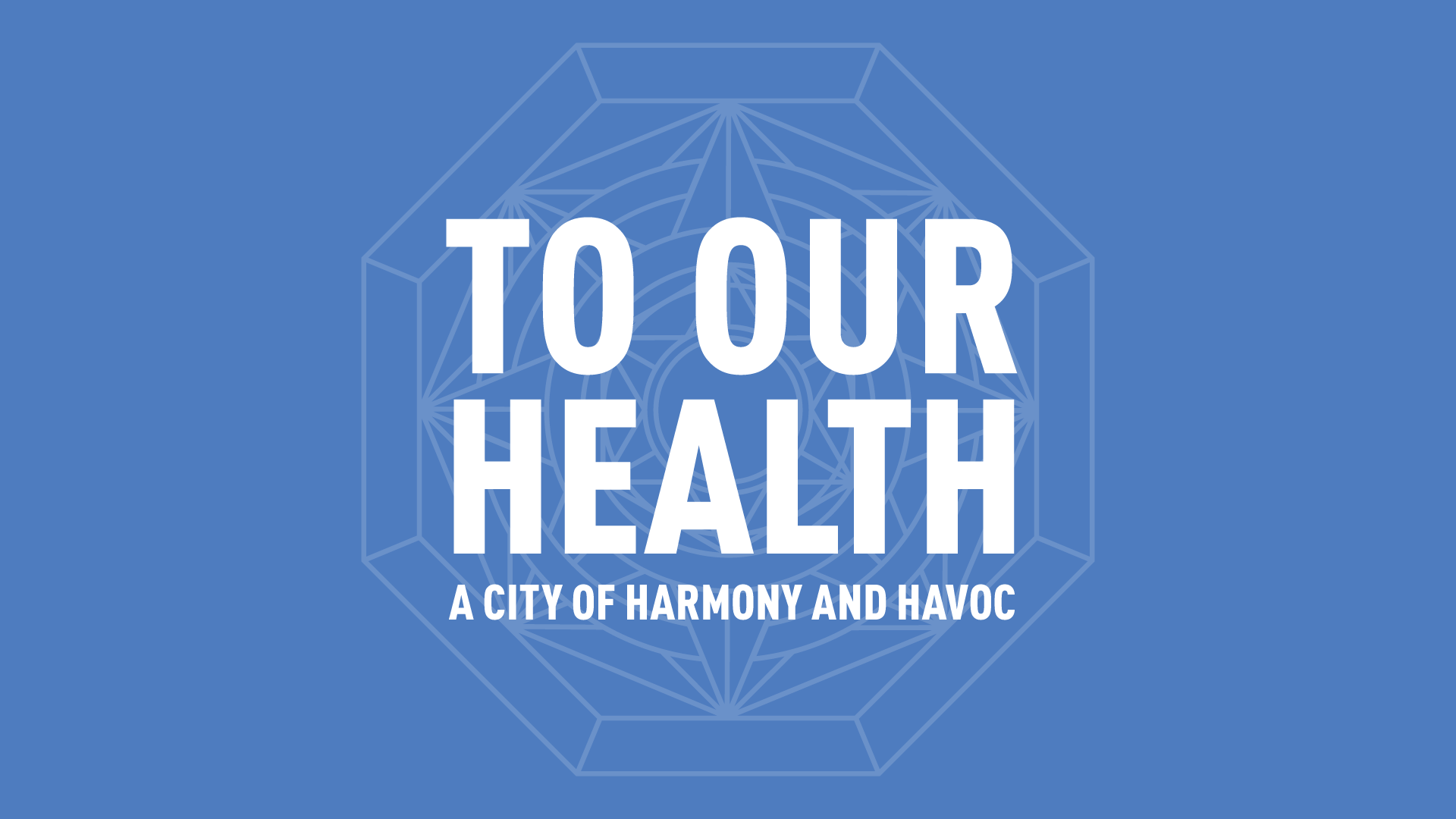 To Our Health: A City of Harmony and Havoc
To Our Health: A City of Harmony and Havoc is a collaborative worldbuilding, storytelling and mapping game designed to engage players in the complexities of health and wellbeing through building and interacting in a speculative future city set in 2050.
Around the world, people continue to fall through the cracks of our health systems for people facing arduous challenges such as depression, anxiety and dementia.
These complex challenges have no easily identifiable cause, and may be linked to many social, emotional, spiritual, physical (and more) influences in a person's life.
To face these and future challenges, we must better understand how our health and wellbeing is connected to every aspect of our lives, so that we can design future systems to better accommodate complexity.
To Our Health consists of a rulebook, 52 prompt cards, summary and sign cards, and is an experience played over 3-4 hours to allow 4-6 players to deeply engage with the complexity of the world they create. Split into two Acts, players shift from building to interacting in their future city by responding to the prompt cards and mapping out their decisions.
To Our Health recognises the many different relationships, interactions and feedbacks between systems like finance, politics, health, and their capacity to affect each other in expected and unexpected ways.
It challenges players to think beyond single cause and effects, to seek out the many causes and consequences across these systems, and guides players to generate more integrated ways of influencing health and wellbeing in a future context.
Note: Requires Pens + Paper, and a large table!
In 2 versions, a easy to print at home version on A4 paper (black and white to save on ink), and a colour version for online viewing or printing out if you desire. The colour version of the cards cost $5 to access, but otherwise I am keeping the rules free!

Download
Click download now to get access to the following files:
ToH BW Print Card Set.pdf
801 kB
ToH BW Rules Singles.pdf
1 MB
ToH BW Rules Spreads.pdf
1 MB
ToH COLOUR Rules Singles.pdf
5 MB
ToH COLOUR Rules Spreads.pdf
2 MB
ToH COLOUR Print Card Set.pdf
1 MB
if you pay $5 USD or more